What Is The Divot Genie™?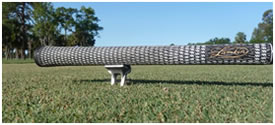 The hottest new product at the 2011 Golf Industry Show in Orlando, FL, for golf course superintendents was the Divot Genie™ tool. This new product is a ball mark repair tool that attaches on most putter heads.
How Does It Work?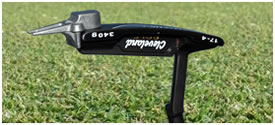 Using the putter, use an up and down tapping motion on the outside wall of the ball mark. The Divot Genie™ tool will force the dirt and grass back to the center of the ball mark. This will assure a fast healing process for the grass.
Purchase The Divot Genie™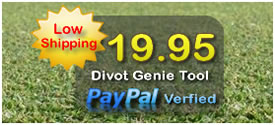 You can order your very own Divot Genie™ tool for the low price of $19.95 with a 30-Day money back guarantee & a discounted SHIPPING rate of $3 with a FREE Bonus Item. Made in the USA.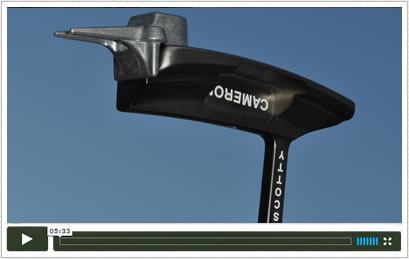 A Must For Any Golfer's Bag
Our product is made of a light-weight, coated aluminum metal. The Divot Genie™ tool is the only divot repair tool of its kind. It's extremely compact and weighs less than an ounce.  If the divot tool that you're using now is putting a strain on your back, knees, or hips then the Divot Genie™ Tool is the answer. Repairing divots with the Divot Genie™ is fast, easy, and efficient. Once you get used to using the Divot Genie™ tool you will find that it never needs to go into your pocket. You may leave the Divot Genie™ tool on your putter at all times with the exception of putting the ball. The tool must be removed from the putter while putting the ball to comply with USGA, PGA, and LPGA rules. Golf course superintendents agree that the Divot Genie™ tool is perfect for repairing divots and leaves the greens in the best possible condition following proper usage.